---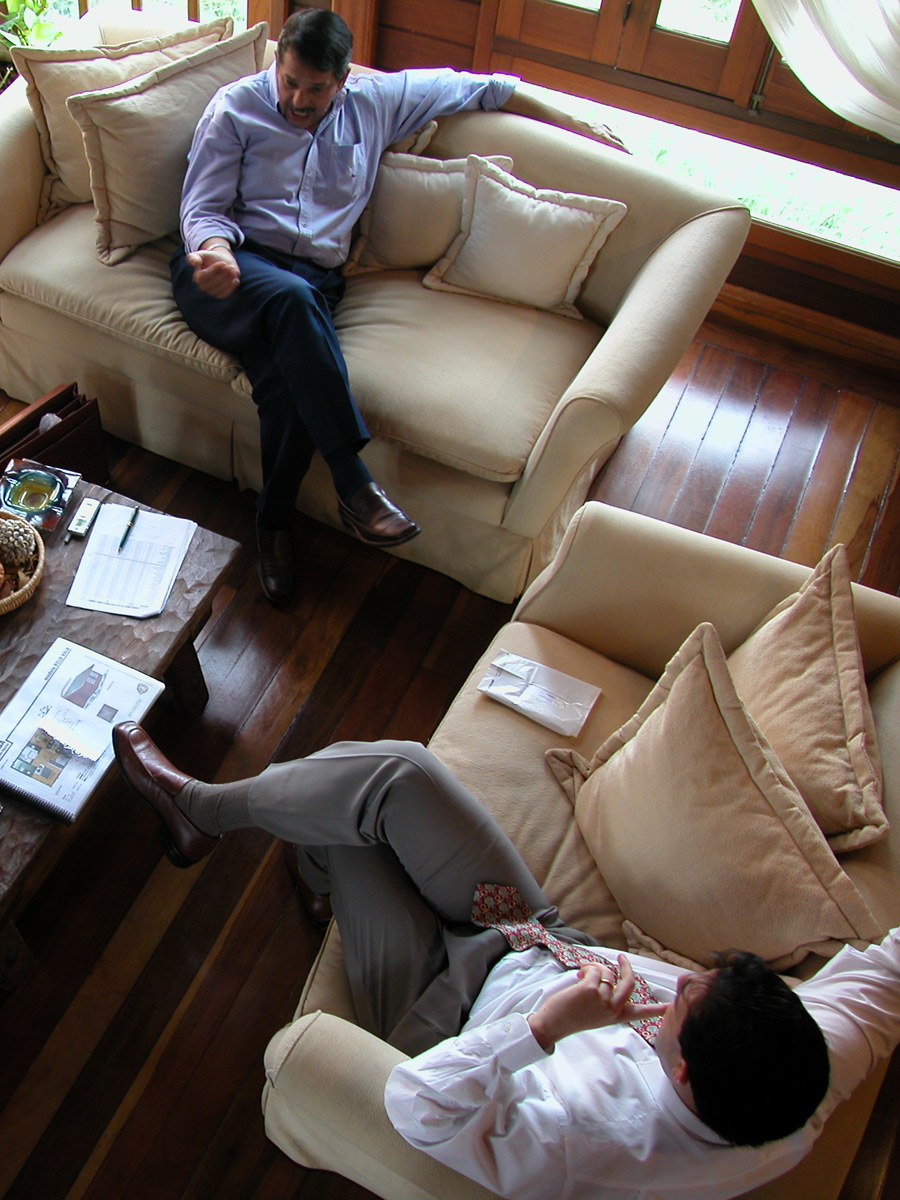 If I were selling your project-
I would greet you like an old friend,
I would have a coffee ready for you,
I would ask what brought you in.
I would try to get to know you better.
"Have you bought a pre-construction before?", "Do you own a cottage?".
Whatever you would say to me -
I would complement you.
"Oh, it was a brilliant decision!",
"Oh, it was a great investment!".
Do you know what happens when you answer with a positive attitude?
People start telling you the negatives about it! This is what you need!
"You know, it is actually a bad area "or "I lost a lot of money on this project".
They will tell you their problems.
But if I say to my leads: "Oh you live in that area?! Oh, there is a lot of crime!"
They immediately will start: "No! This is not true, who told you that?!"- people get defensive.
Remember, your leads are always not happy about something, and feel the need to defend their choice not only to you but to themselves.
The only one way I can understand their problems and create a connection between us is through complimenting.
---