---
Marketers today are focused on converting the visitors they attract into leads and customers. Next is growing traffic to their website, followed by increasing revenue from existing customers (upselling).
Clearly, the mandate marketers received is: "Keep the engine running" with a keen eye toward monetizing their marketing activities.
What are your company's top marketing priorities over the next 12 months?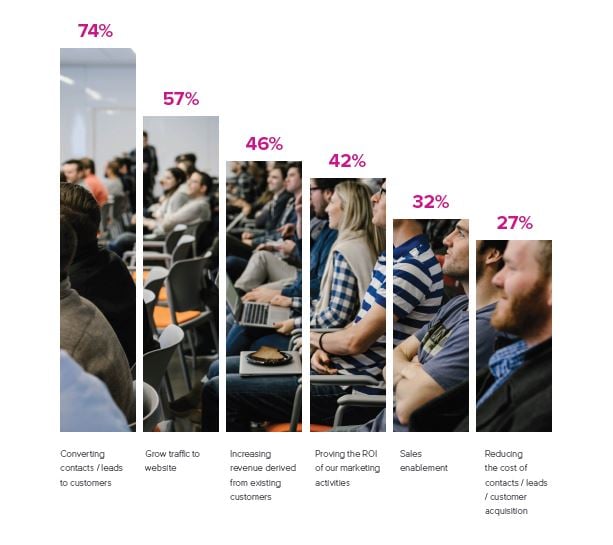 Thinking specifically about inbound marketing projects, what are your company's top priorities?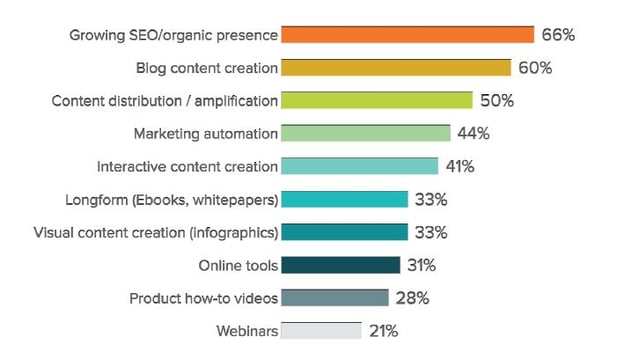 Despite the fact that Sales is undergoing a radical transformation right now -- similar to the inbound revolution that swept over Marketing a decade ago -- the function's primary directive is still the same: Sell more, better, faster. Seventy percent of respondents are dead set on closing more deals this year.
What are your company's top sales priorities for the next year?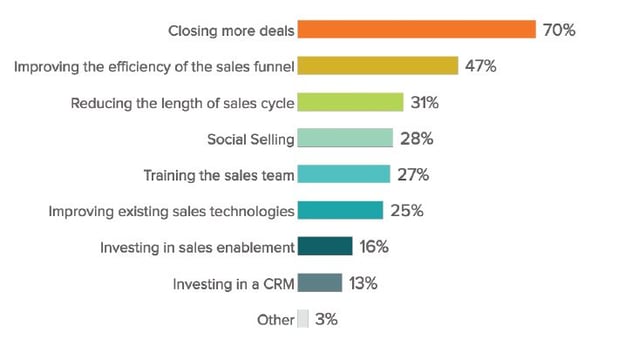 Just how many leads are salespeople closing into deals today? Currently, the average lead to customer conversion rate is under 20% for almost half of respondents.
What is the average percentage of leads your company converts to sales?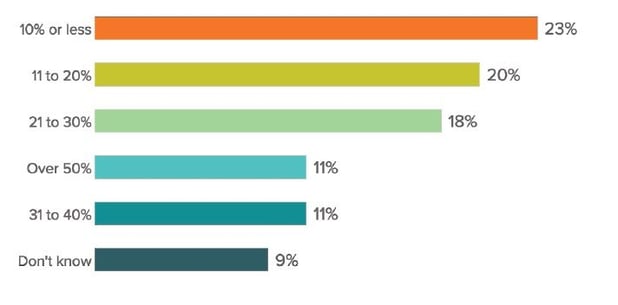 As for specific inbound marketing projects, marketers focus on growing SEO, blog content creation, and content distribution. Blog content is marketers' bread and butter, with 60% focusing on blogs in their work.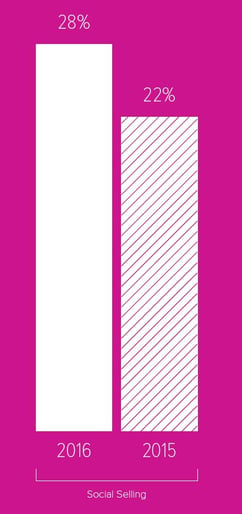 What are your company's top sales priorities for the next year?


However, just because the main priority stayed static doesn't mean salespeople's to-do lists are exactly the same as last year. Interestingly, social selling is a priority for more salespeople in 2016 than ever before.