---
THE TOP OF THE FUNNEL

THE ATTRACT PHASE OF THE NEW HOME SALES FUNNEL is often where most builders' marketing budgets are spent - especially as it pertains to offline advertising (print, outdoor, tv, etc.). The goal of this stage of the funnel should be to convert brand impressions into actual web site visitors. This study identifies what the top tools are for achieving these impression-tovisitor conversions.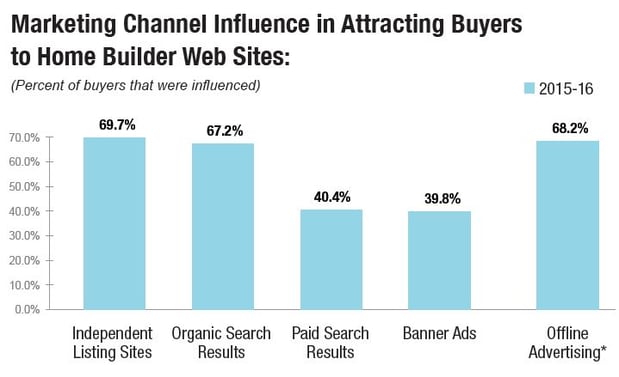 The influence and effectiveness of various marketing channels in drawing buyers to
builder web sites. These are primarily digital methods which are commonly used by home builders. *Offline advertising (such as print, TV, radio, etc.) is very broad category and cannot be compared accurately with the digital channels here, but was included in the study for a baseline reference comparison of offline/online media.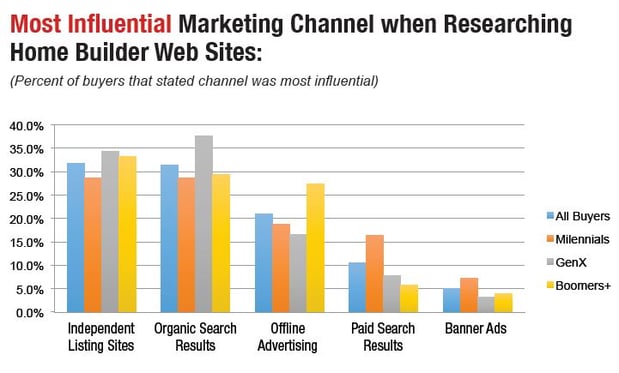 INDEPENDENT LISTING WEB SITES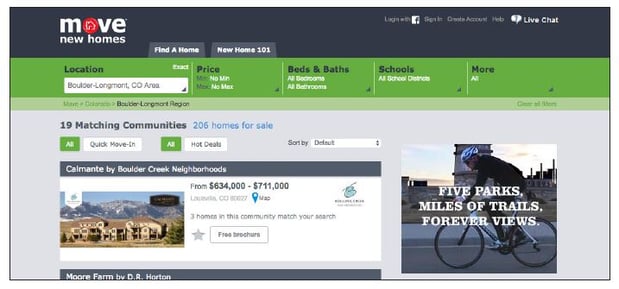 LISTING WEB SITES such as Move.com, Zillow, Trulia, etc. aggregate new home listings for display online. Some are paid subscription sites that charge builders to list homes. Visitors can view pricing, model information, elevations, floor plans, community information, etc. Listing web sites are portals through which visitors are introduced to builders and their homes.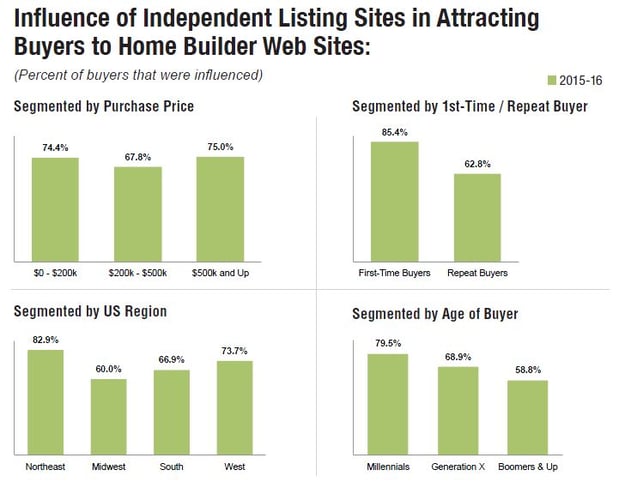 ORGANIC SEARCH RESULTS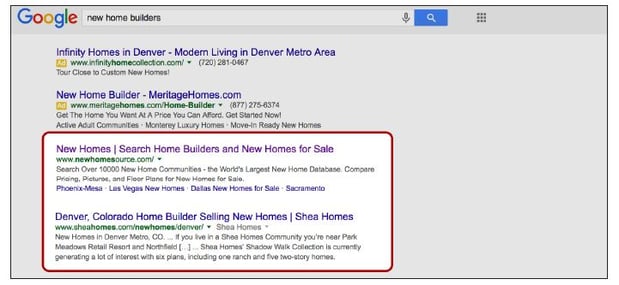 ORGANIC SEARCH: Organic search results display web sites served by search engines such as Google and Bing based on the relevancy of their content to the search criteria entered. (NOTE: many listing web sites are well-indexed and show up at the top of the results pages).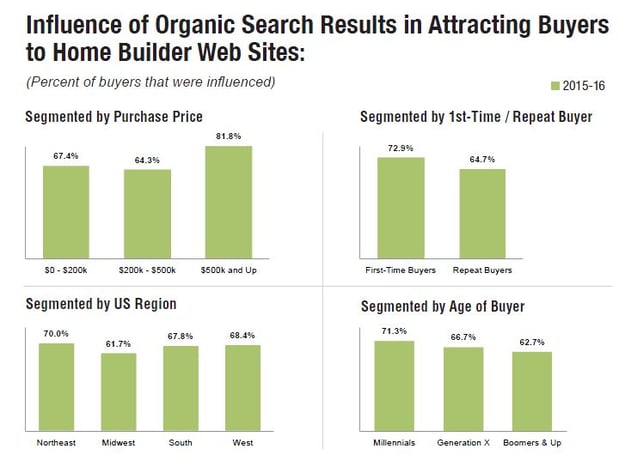 PAID SEARCH ENGINE RESULTS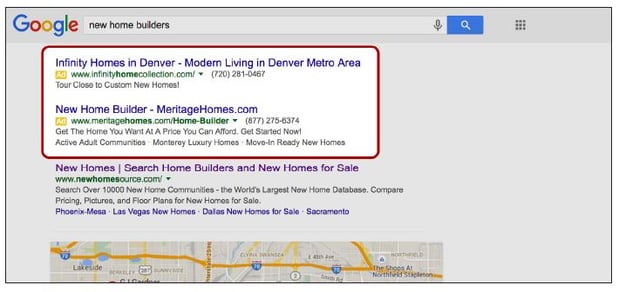 PAID SEARCH ENGINE RESULTS: This includes advertising based on a pay-per-click (PPC) model targeting search words and phrases entered in search engines such as Google and Bing. This is an quick way for builders to pay to have their web site show up at the top of search results.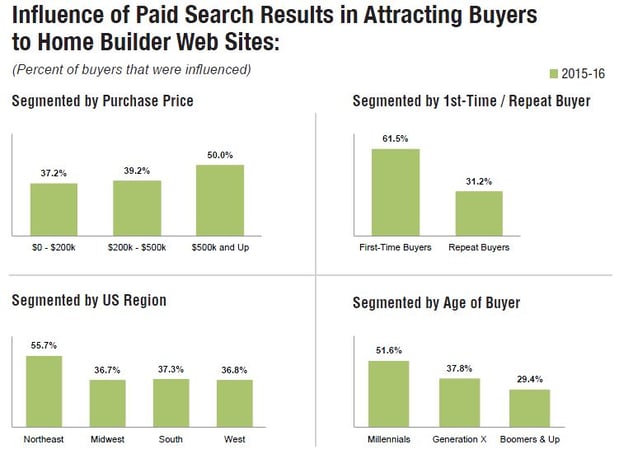 BANNER ADVERTISEMENTS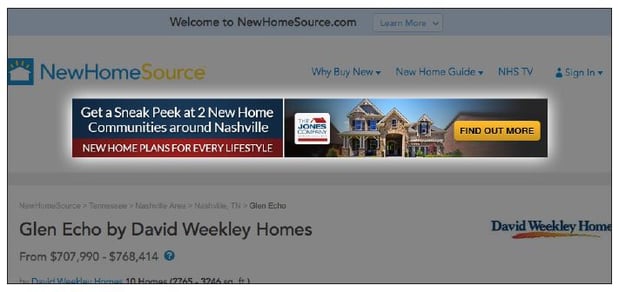 BANNER ADS: Also called "display ads," banners entice prospective home buyers to seek more information. As one of the starting points in the Attraction Phase, these ads measure performance in terms of impressions and click-throughs. They can also "retarget" users that have previously engaged with the builder's web site or digital marketing.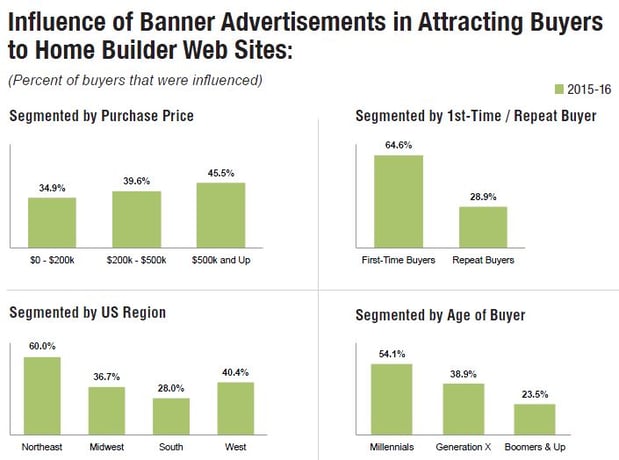 To learn more about us and what we do, click the button below: