Toyota's Customer Follow Up
My wife and I wanted an SUV, a Toyota Sequoia. Just like most buyers, we knew the model we wanted, we knew what options we wanted and we knew how much we wanted to pay, but, of course, I wanted to test-drive the car. So, I went into the Toyota dealership and I was very clear and concise about what I was looking for and what I wanted to pay. They told me that they didn't have exactly what I was looking for, and even though they could not give me what I wanted that day, they did not let me leave without asking me to register.
While in India I had the opportunity to tell this story, which shows the importance of customer follow up and sending a thank you note.
What happened next...
All of a sudden, as I was walking out, the general manager happened to run out and say, "Oh, Mr Bodnarchuk. Hi, I just wanted to introduce myself." It was clever. The salesperson was trained to inform a more senior salesperson if they couldn't convert the lead. The manager was very nice and I had a pleasant discussion with him before I left, but they still didn't have what I wanted.
Customer follow up voicemail
It was a 20-minute drive to get back to my house and what did Toyota do in that time? They called me at home. They didn't call my cell. They called me at home and said, "Mr Bodnarchuk, you could've gone to any dealership, but you chose to come to ours. We really appreciate that. Thank you so much. Have a great weekend."
It was amazing. The last time something like that happened to me I was 21 years old and I had gone on a date with a girl. I thought it was a great date. After I dropped her off, I had to drive about 40 minutes to get home. When I got there she had left me a voicemail telling me what a great time she had. That was over 20 years ago and I still remember it because it made me feel special, and the call from Toyota was no different.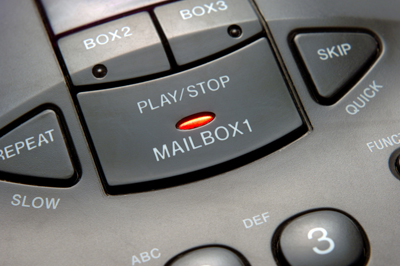 Getting through to the customer
All of that happened on a Saturday. On Monday I came home just after 7 o'clock at night. I noticed on the call display that the Toyota dealership rang a few times, but they hadn't left a voicemail. At about 7:20 p.m., the phone rang and it was the dealership. "Hi, Mr Bodnarchuk. We just want to check in with you. I know that you came in on the weekend looking for that Toyota Sequoia. We have some new models coming in this week and we'd love it if you came in for a test drive."
I said, "Look, this is what I want and once you have what I need, call me back." I was to the point, but I was also impressed that they called and didn't just leave a message. Instead they kept trying until they got through to me. I remember thinking to myself, "Wow; these guys are on their game. If I have to service this car, think of how great they would be?" It was world class and it didn't stop there.
A handwritten note
Wednesday, I came home and my wife told me, "Oh, you got this handwritten note from Toyota."
Dear Mr. Bodnarchuk, it was so nice to meet you and Kelly and your baby, Kate. They got the names of my entire family right and it was handwritten. I'd never seen anything like it.
That's the kind of customer follow up that makes a sale. It impresses people and it will leave you on the top of their mind.
Learn more about how to follow up with your customer in my book
The Million Dollar Minute – The secrets of how we sold 367 condos in 90 minutes, and how you can too!