As people are living busier lives, setting up a meeting can sometimes be the toughest part for growing a business. Before asking "when's a good time for us to meet?" consider the "Two Options Close." Giving a client select options will help set up a meeting sooner rather than later.
3 Steps in a "Two Options Close:"
1) Offer two options for a day to meet
The first step is to offer two available days of the week, such as Tuesday or Thursday. When you limit the options to two days, it makes it easier for the client to choose instead of frying their brain.
Even if the person does not know if either of those days will work, still ask which one would be better. We're often afraid to give the answer, even though we know it. This will often result in a decision, which will then lead you to the next step of the "Two Options Close."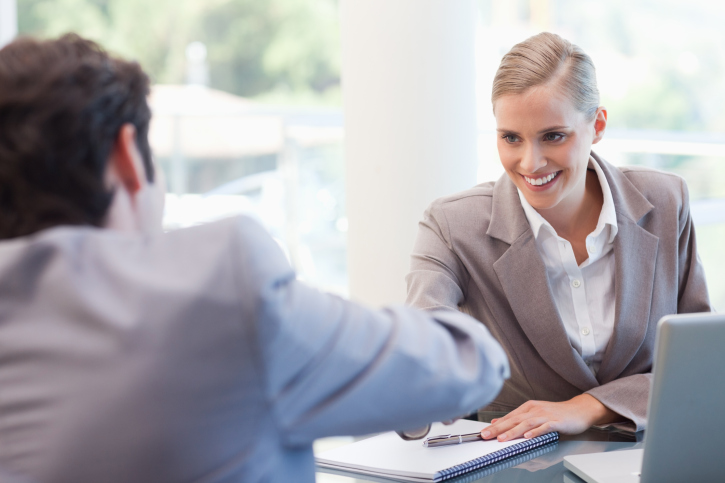 2) Pick two times of the day
Depending on your client, first narrow the options to two times of the day for a meeting. This could be either morning or afternoon, or afternoon or evening. Do not ask them "what time is good for you?" This gives them too many options to think about.
3) Give two (strange) timeslots
Once the client makes a decision, you then take the final step to wrap up your "Two Options Close." You offer them two available timeslots to meet with you, and make sure they're strange times. For example, if they said afternoon works, offer a meeting at either 1:15 p.m. or 3:45 p.m.
Remember, having too many days or times to choose from can often result in the dreaded "I'll get back to you" answer. The client may have to check their calender or may not remember their availability. They might get back to you right away, or possibly never. This can lead towards the kiss of death, often resulting in no meeting at all.
How do you set up meetings and have you used the "Two Options Close" method?