Why Use CRM (Customer Relationship Management)?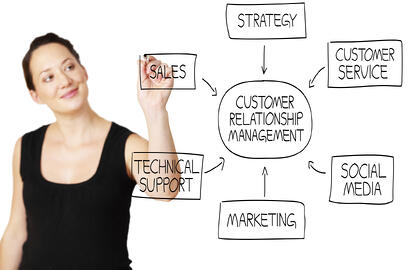 #1 Rule for Every Sales Team
I really believe there should be a rule for every sales team that nobody goes home until every lead is entered into the database. It should not be considered a commissionable sale if it is not in the database. This is mission critical and if you don't create a policy today, your sales level will never change. I would even take it further. Not only should everything be registered in the database, somebody should be adding them to Facebook, LinkedIn and Twitter, so you know that you're going to be connected. Now, not all customers will accept your invite, but if they do, and most people will, they're going to be hearing from you all the time.
"Capture your lead or customer's contact info and enter it into your database before calling it a day."
While in Hong Kong, I explained the importance of adding customers to social media after they've registered in your database:
The Dating Analogy
What happens if you wait a whole week to follow up with a lead because you haven't put them into your CRM? I'll give you an analogy. Let's say that I've gone on a date and I had a great time, but I started travelling immediately afterward for three or four days and I didn't call her. The first day that I don't call, she tells her friends that I'm a jerk. The second day, she tells her mother. By the third day she's already told everyone she knows that I'm a horrible person and it's all because I didn't follow up. Your prospects feel the same way about you. They are really let down if you don't follow up with them. If you don't put them into your CRM system the same day you meet them, they're not going to be getting your auto-emails and they won't get the follow-up. That is a big problem.
Learn more from my book
The Million Dollar Minute – The secrets of how we sold 367 condos in 90 minutes, and how you can too!