Just where exactly do we start with events at
Muskoka Wharf
? There are plenty occurring every day over this beautiful summer period, to whittle it all down seems plain crazy! For example, tomorrow, a run of the mill Wednesday you could get down to the Farmers Market that takes place weekly in
Gravenhurst
. In fact there are famers markets happening daily until Monday next week. Is your stomach rumbling yet?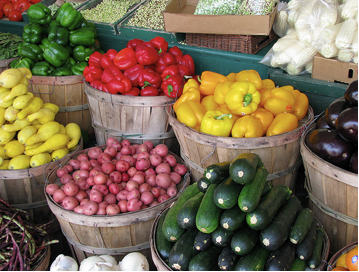 If you are partial to bright lights and good movies then the next event at Muskoka Wharf could tickle your fancy... Film North, Huntsville International Film Festival is a fantastic place for upcoming Canadian filmakers to showcase their material. This takes place from September 22-24 - just after the Toronto Film Festival so there are sure to be a few stars about, get your people-watching glasses at the ready!
Coming up later in September also at Muskoka Wharf is the Muskoka Bicycle Festival who celebrate everything and everyone bicycle! Here you will find lots of musical entertainment, bicycle rides and fitness information floating around - perfect after that long summer indulging at Muskoka Wharf!
Overall there is plenty to keep both you and your family entertained at Muskoka Wharf, the cottage life is destined for everyone. This million-dollar lifestyle is not out of reach in any way for you, contact us today to find out how you can get a free tour of the condos at Muskoka Wharf and grab one now at a snippet of the original price - 25% off!
Sign up for your FREE tour here or take a virtual tour!