HOW TO MAKE LEADS TRACKABLE IN REAL TIME
In a changing world, we are always looking for a new way to find out more and more about the customer and to develop new leads. Many marketers still have an outdated way of thinking, planning, and developing their marketing plans.
THE GOAL: to successfully be able to track leads and gather useful, accurate data about your prospects.
BUT HOW DO YOU DO THAT?
First, and perhaps one of the most useful tips is to focus your budget. Write down what you expect your cost-per-lead to be.
simple enough right? But by tracking information you can produce real-results.
We also already know prospects have an on demand mentality, want real time customer service and want the bar raised when it comes to condo expectations.
So how do you land a sale with the bar raised so high? Use your resources! There are so many different software programs, websites and different technology dedicated to building and finding out more about leads that will help you land that precious sale.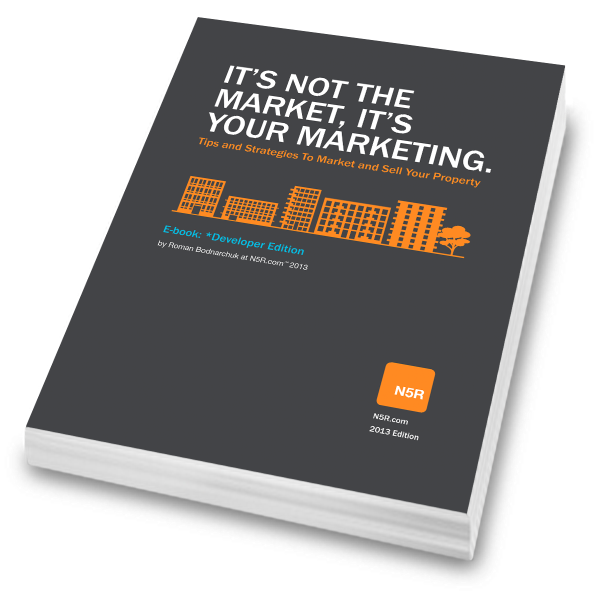 YOU CAN FIND OUT MORE ON TRACKING LEADS, AND NAMES OF USEFUL SOFTWARE BY DOWNLOADING A FREE CHAPTER OF ROMAN BODNARCHUK'S - "IT'S NOT THE MARKETING, IT'S YOUR MARKET" AT N5R.COM, WITH THE OPTION TO PURCHASE.