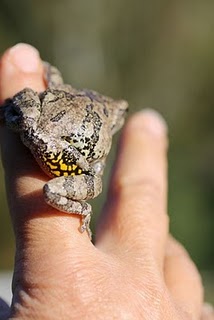 Every time I go to my cottage in Muskoka I see a classic tribute to Muskoka's wildlife - a Treefrog! Or at least I see them every time I try to BBQ (they like to hide in there at night), and I hear them all the time! Now as the temperature drops I wonder where do they go?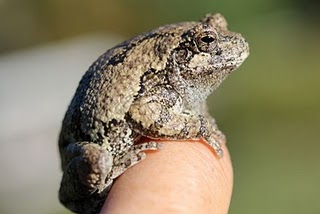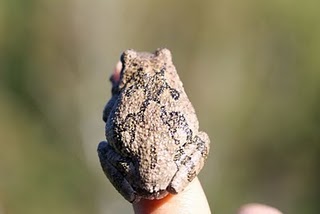 Habitat: These treefrogs may be found on trees and shrubs near permanent water. They prefer mature or second growth woodlands although they may also inhabit orchards. They are rarely seen outside the breeding season.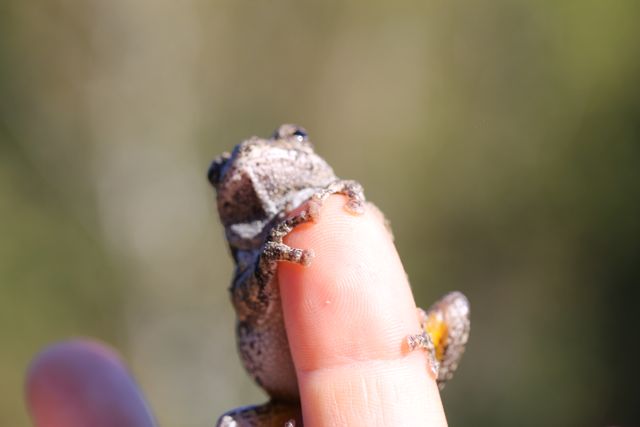 Treefrogs are usually little gray or green beasties that must bury themselves soon under leaves. Unlike frogs, they don't bury themselves in mud. I will be so sad to see them go, or rather, not see them. The bright yellow flag on their upper thigh is amazing.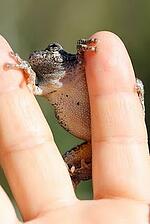 So long, tree frogs. I will miss you. Fall approaches, and time to sleep. The dead, dry leaves are falling off the branches. I know snow will fall before you know it. I adore each season and the gifts change brings.