Own A Spot at Glasgow International
If you've ever had to leave your car at the airport when taking a trip, you know how costly it is to park right at the airport for convenience. For that reason, nearby off-site parking is a good alternative that many people prefer.
Now what if you were fortunate enough to own a piece of one of those nearby off-site parking lots? That would be a game changer, don't you think?"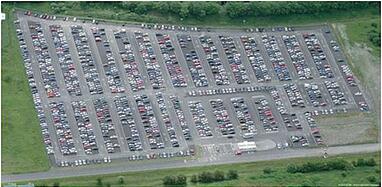 What if you could own a parking spot at one of the UK's busiest airports?
Fasten Your Seat Belts - Through a UK developer contact we've worked with several times before, we have an offer to share with you of an alternative investment opportunity in airport parking at Glasgow's International Airport in Scotland. This investment opportunity has only recently become available, and it offers a hassle-free, totally hands-off experience for investors.
It offers title deeds and a fixed return of 8% for the first two years paid at the beginning of each year and expected returns that will be higher in the years that follow.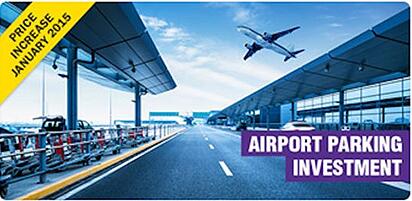 The investment in airport parking comes with a fixed return of 8% the first two years.
Investment Background: Glasgow International Airport is Scotland's second busiest airport after Edinburgh Airport and one of the busiest airports in the UK. Last year it had almost 7.4 million passengers and is also growing rapidly.
Over £200 million, approximately $359 million CAD, has been invested in the last 10 years, and the airport has reported 20 consecutive months of growth with over 700,000 passengers travelling through its doors per month!
Glasgow Airport already has a severe shortage of long-term parking spaces, and due to the forecasted rise in passenger numbers, demand for long-term parking will soon be far greater than the existing supply. Passenger numbers are projected to be over 24 million by 2030.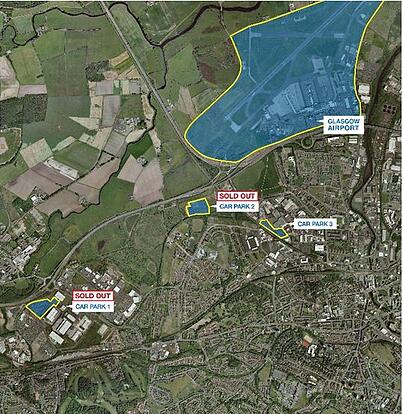 Existing car parking spaces, which have been serving Glasgow Airport for over 15 years, have now been released for sale with some attractive terms to purchase and then lease them back. Spaces for sale are located in Car Park 3, one of the two closest parking lots available to the airport.
The developer has just acquired Car Park 3, and it is currently being given the five-star treatment. There's a full refurbishment underway with new offices, CCTV, new tarmac surfacing and a space-age waiting room. That will bring this property up to the high standards and appraised values that are already found in Car Parks 1 & 2.
The Opportunity - Here's what you need to know about this offering:
£20,000 per single parking space; approximately $36,000 CAD

No limit on how many you can purchase, but there are no bulk discounts

Scheduled price increase Mar. 1, 2015 to £25,000., approx. $45,000 CAD.

Spaces at Car Park 2, were just appraised at £30,000, so at these prices, buyers are paying 33% below market value!

Properly registered title deed at land registry

Six-year lease program with 8% net guaranteed returns for the first two years

Five-year built-in exit strategy (detailed in our data sheet)
Six-Year Lease Back: The initial lease is six years. After that, you'll be offered a new lease or the option to manage the investment yourself. Given that weekly rental rates for parking are expected to increase (Do they EVER go down?), the returns to the investor should increase over time.
Lease back your space to the operator, and for the first two years, you are guaranteed an 8% net rental income, paid to you annually, in full, at the beginning of each year.
After two years, you will earn a projected income, which is no longer guaranteed:
Projected 10% net return (years 3 and 4) paid quarterly

Projected 12% net return (years 5 and 6) paid quarterly
Based on high year-round occupancy and 15 years of historical income, these projections are realistic figures.
Airport Statistics:
7.4 million approximate passengers fly from Glasgow every year

20,000 approximate passengers per day

24 million forecasted passengers by 2030

17,900 forecasted number of long-term spaces needed by 2020

2,700 long-term spaces in 2011

15,500 the actual number of spaces needed in 2011

4,500 long-term spaces released for sale
Ireland's Ryanair Ltd. will start operating at the airport this month, which is predicted to add another 850,000 passengers a year! The budget airline will operate 55 flights on nine routes meaning the demand for airport parking will increase heavily.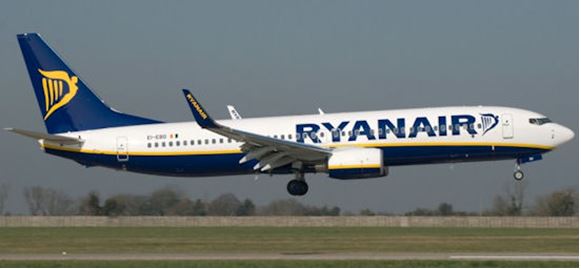 When RyanAir begins operating in Glasgow, it will add 850,000 passengers a year to the airport.
Experienced Operator: The car park will be operated by Park First Limited, part of the Group First Global LTD group of companies. Group First Global LTD has many years' experience in successful property development and has been involved in the acquisition and sale of over £1 billion worth of mixed residential and commercial property in England.
Ready For Take Off: This is an easy, low-risk, profitable investment opportunity, hassle-free and totally hands-off. It offers a fixed return for the first two years of 8% and title deeds from day one. The developer says you can expect higher returns of up to 12% a year at the end of the lease term, based on a successful track record operating for the past 15 years.
Plenty More Details: I realize that owning a parking space may not be as sexy as saying you own a five-star condo hotel at the Marriott in Muskoka. And maybe you won't carry a picture of your parking space to show off at parties, but if you've been seeking an affordable and profitable alternative investment to round out your international real estate portfolio, the Glasgow Airport car park venture could be a fit.
If you want more information, please contact us 647.348.86.90