Have you been hearing about condo hotels but can't decipher all the facts from the hype? Should you invest in a traditional condo or a condo hotel?

Now you can get simplified answers to all your questions.

Condo hotels, also known as condotels and apartotels, are typically high-rise, luxury properties in outstanding locations. You can find them near desirable vacation destinations that are by beaches, golf courses, casinos, theme parks, and more.

Condo Hotel Description 

Condo hotels are a new trend in second home ownership. Buyers can purchase a luxury vacation home at a world-class resort or location while receiving rental income whenever they are not occupying the residence. This helps offset the costs of ownership.

The Appeal of Condo Hotels 

Condo hotels are attractive because they offer a luxurious lifestyle and hassle-free ownership. In addition, low interest rates and a volatile stock market have caused investors to diversify and consider real estate alternatives like condo hotels.

Luxury Amenities & Services
Most condo hotels feature fabulous amenities and guest services of four-star caliber or better. These can include full-service spas, resort-style pools, fine-dining restaurants, and concierges, making them the ultimate vacation getaway.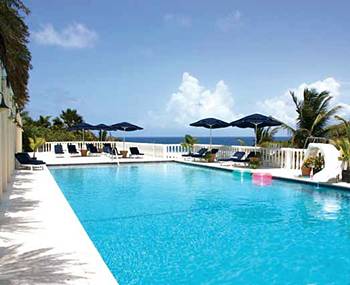 Receive Rent Revenue
Here's how the condo hotel concept works. You purchase a condominium in a world-class hotel or resort. Use your condo hotel unit when you'd like. 

When you're away, place it in the condo hotel's rental program and receive a portion of the revenue it generates. The condo hotel management company takes care of renting, cleaning and maintaining your unit. They also ensure the smooth operation of the hotel's amenities and services.

A condo hotel is a hassle-free, luxurious second home that generates rent revenue that can help offset the costs of ownership.

Condo Hotel Locations
The condo hotel concept began and currently dominates in places like Miami Beach and Fort Lauderdale in terms of the quality and quantity of condo hotels. However, the concept is becoming popular in other parts of Florida including Orlando, Naples, Fort Myers and the Tampa-Clearwater area.

Condo hotels are also creeping into many other cities outside Florida, such as Las Vegas, Chicago and New York. Condo hotels are even becoming prevalent outside the U.S., particularly in Canada, Panama, Mexico, Costa Rica, the Caribbean, and Dubai, UAE.

They are operated by prestigious hospitality companies like Hilton, Marriott, Starwood, Trump, Four Seasons, Hyatt, Ritz-Carlton and Sonesta.

Condo-hotel owners capitalize on the hotel's brand through their pre established advertising, name recognition, national affiliations, centralized reservation system and management expertise in order to receive a higher and steady rental income versus owners of any other traditional vacation property.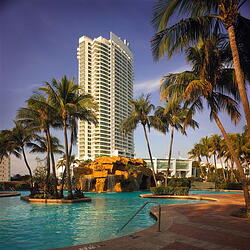 Condo Hotels Versus Traditional Vacation Condos and Single-Family Homes
Condo hotels are not the typical second home. They are fabulously-furnished condominium suites in some of the most famous hotels and resorts in the country. Owners have access to luxurious services and amenities, ranging from state-of-the-art fitness centers and full-service spas to fine dining restaurants and concierge services.

Like a traditional vacation home, owners can use their home when they want (depending on the particular management or hotel brand). However, unlike a traditional home, owners have the option or a mandatory time period where they can participate in the property's rental program and dip into the revenue the home generates. Ownership is 100% hassle-free as all maintenance and rental issues are handled by in-house management company.

Traditional Condos Have Appeal Too
If you plan to live in your residence full-time or use it several months of the year as say your winter home, you may want to consider a traditional condo and avoid any of the usage restrictions imposed on condo hotels.

Condo Hotels Versus Timeshares

With a timeshare, owners are typically allotted just one or two weeks of the year to use their condo. They receive the same calendar weeks unless they go through a process to trade time with someone else.

With a condo hotel unit, owners have deeded ownership to their condo and can usually use it when they want (within the guidelines of the rental program agreement).

Furthermore, when they're not using it and the hotel is able to rent the room, the owner receives a portion -- usually in the 50% range - of the rent revenue.

Finally, timeshares can be difficult to resell, even if the seller is willing to take a loss. Condo hotels, on the other hand, because of their prime locations, limited inventory and upscale quality, are a highly-desired commodity. They are more likely to appreciate over time and can be readily resold.

Condo Hotel Buyers

Typically, condo hotel buyers are vacationers who appreciate the many wonderful amenities available at luxury resorts or just the prime location. They may also recognize the appreciation potential of a revenue-generating vacation home.

The appeal is not limited to U.S. buyers. The concept has received international attention. Condo hotels are particularly attractive to international investors who wish to have a vacation home but don't want the hassles of caring for that home or renting it out when they're not using it. In particular, buyers from Latin America and Europe are competing with Americans for the best properties.

Additionally, the weakness of the dollar has enabled many international investors such as those from Europe to obtain upscale condo hotel units for what amounts to bargain prices.

See What's Available
Before you buy a condo hotel unit or traditional condo, there's a lot you should know. How do you find the best properties? How do you select one that is likely to appreciate? Which amenities are most important? Where can you find financing?

Condo Hotel Prices
Prices for condo hotel units vary based on location, size, features and amenities. They typically range from $300,000 to over $1 million for prime properties. Popular cities like Miami Beach and Las Vegas have some of the highest prices while bargains can still be had in less well-known locales and also in countries outside of the U.S. like Mexico, Panama, the Caribbean and Dubai.

Condo Hotel Expenses
As part of the rental agreement, the hotel pays for most operating expenses such as housekeeping, administrative and marketing costs. The condo hotel owner typically pays the real estate taxes, insurance and capital improvements.

Condo Hotel Financing
Now that the concept has become accepted and well-known, U.S. lenders have been readily making loans on condo hotels, both to domestic as well as international buyers. Rates are slightly higher than for primary residences. Typically 20% to 30% down is required.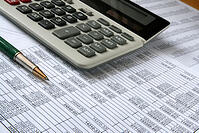 Are Condo Hotels Investments?
The Securities and Exchange Commission (SEC) does not permit developers or realtors to sell condo hotels as investments. They are sold simply as vacation homes and a "lifestyle," and no income projections can be provided. Nonetheless, many buyers are interested in the investment potential of condo hotels. Some of the factors they take into consideration are:

• Rent Revenue: Condo hotel units will produce rent revenue. That revenue can partially or completely offset the costs of owning and maintaining the vacation home.
• Appreciation potential: Most condo hotels are located in areas that have seen the highest appreciation rates
• Diminished supply of available land: Desirable locations to build are few and far between. A dwindling supply of available land in key markets, particularly sites along the ocean in Florida, popular lakes in Canada and on the Strip in Las Vegas, help ensure that condo hotels, like other types of real estate built in these locales, see significant capital appreciation.
• Real estate as a stock market alternative: Many people seek to diversify their financial holdings, combining stock market investments with real estate holdings.

Best Time to Purchase a Condo Hotel
Unit 
Buyers who purchase a condo hotel unit in early pre-construction phases or during builder's blowouts, when prices are lowest, have the best chance of seeing their investment appreciate. There is a limited inventory of condo hotels, and many properties actually sell out in the pre-construction phase.

As word continues to spread about condo hotels, more and more investors from around the country and around the world are learning of this new real estate trend and looking to participate. In addition, millions of baby boomers are approaching retirement and seeking second homes for their personal enjoyment. Demand is increasing. But so is inventory as developers recognize the benefits of creating a mixed-use property and seek to meet that growing demand .

The Dynamic Condo Hotel Market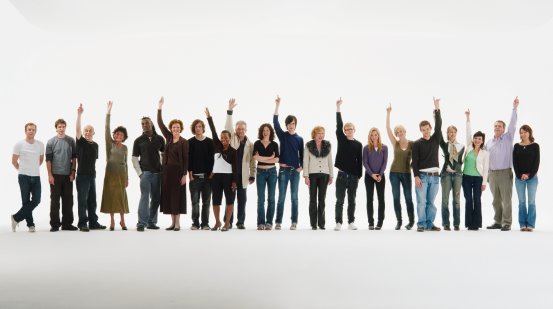 The condo hotel marketplace is constantly changing as new properties become available and others are sold out. To find out what properties are currently on the market and to be able to purchase when prices in a development are at first tier and selection is greatest, choose to work with a realtor who specializes in condo hotels. He or she can help you define the type of property that will best suit your needs and identify specific condo hotels for your consideration.