Lately, condo-hotels have been popping up in Canada which leaves many people wondering "What is a condo-hotel" "what are they used for" and "how does it benefit me, the investor?" Hopefully, this will start to build a foundation for your understanding.
What Are Condo Hotels?
Condo hotels, also known as condotels, are typically large, high-rise developments in prime locations. They look and operate like an upscale hotel, offering five-star amenities and services to thier guests, but each suite in the hotel is individually owned.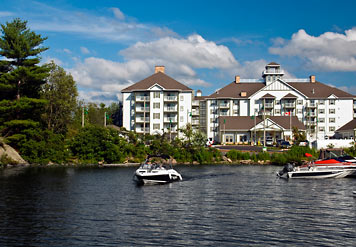 Hassle-free Ownership
As an owner, you can use your condo hotel suite whenever you want and place it in the hotel rental program whenever you're not there. In return, you'll receive a share of the revenue it generates.
Hassle-free Ownership
When you buy a designer-furnished suite in a Marriott condo hotel, you own a piece of the Marriott dynasty. You get a beautiful vacation home in a magnificent location. You have access to five-star amenities like a full-service spa, resort pools and fine-dining restaurants.
Best of all, ownership is 100% stress free. The hotel management company takes care of all the details, from maintaining and operating the property, to finding guests to rent your condo hotel unit.
A Real Estate Investment
Because condo hotels are prestigious properties located on prime real estate, they typically appreciate over time. For that reason, they are often used to diversify an investment portfolio. Consider the value of the Mariott name, and you can see how investing in a Marriott condo hotel has extraordinary upside potential.