Learn About Owning Your Own Piece of Lake Muskoka for only $171,750. Full Ownership. Click Here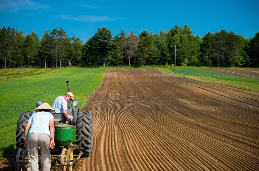 September 2011: Apples have started! September and the beginning of October is the big time for apples! Blueberries are finishing in the Southern areas but are still going in cooler areas, don't miss them! In most areas, peaches are going strong, as are figs.

Why not go pick your own apples, bluberries and vegtables? Its fun for the whole family. There are many pick your own produce farms in and around Muskoka.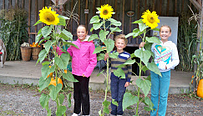 You could try Brooklands Farm. They have asparagus, beans, beets, broad beans, carrots, corn (sweet), onions, peas, pumpkins, raspberries, rhubarb, summer squash, winter squash, strawberries, tomatoes & other vegetables. They also produce Maple Syrup which is available late March onwards.

Brooklands Farm is a family farm that practices sustainable farming while encouraging eating locally. Children (for that matter adults) of all ages are encourage to learn and ask questions about farming and the importance of fresh produce!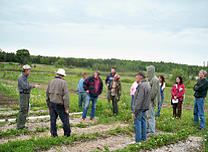 Pick up an apple today!

Address: 1375 Butter & Egg Road, RR # 6, Bracebridge, ON P1L 1X4.
Phone: 705-764-1888. Fax: 705 764 1695. Email: info@brooklandsfarm.ca. Directions: 1375 Butter & Egg Road is located 1km north of Hwy 118W at Milford Bay in Muskoka.
Hours of Operation: May to October from 8AM to 5PM (weather and produce permitting). Remember to call ahead to double check!

Learn About Owning Your Own Piece of Lake Muskoka for only $171,750. Full Ownership. Click Here