Location: Algonquin Theatre
Start: September 22, 2011
Ends: September 24, 2011
All Day Event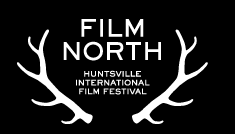 Film North, Huntsville International Film Festival, is the newest place for a simple and excellent festival. Films will be screened on Thursday September 22, Friday September 23rd and Saturday September 24th, 2011. Screening times will be 2 pm - 5pm, 6 pm - 8:30 pm, 9 pm - 11 pm.
Movie lovers can continue after attending the Toronto International Film Festival, TIFF, the first two weekends of September, to the lovely setting of Huntsville, Ontario, Canada, the third weekend of September. Huntsville is a two hour drive north of Toronto, in the beautiful lake district setting of Muskoka, Ontario, Canada.
Their mandate is to create a user - friendly environment for emerging Canadian and International Filmmakers to exhibit, promote, entertain and inform the audience. They are an incorporated non profit organization.
The board of Directors are from the film, arts and business sectors. The founders are residents of Toronto and Huntsville, with backgrounds in the Film and Arts professions.
Tickets and information avaliable at filmnorth.net