The simple question is - is your time now?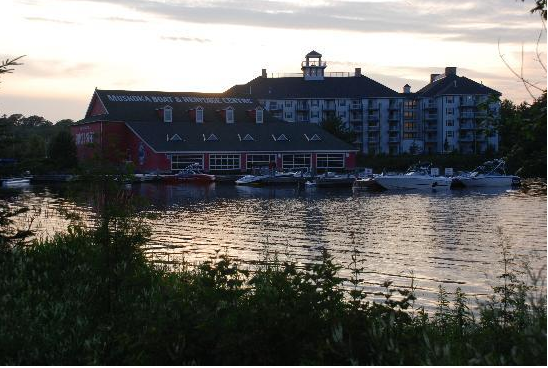 Muskoka Wharf is the place to be right now, the gateway to Ontario's Recreational Region, what is destined to be the geographical and social center of the Lake Muskoka region so where are you? Grab yourself a two bedroom, 2 bathroom condo starting from only $268,800. This is a 'builder blowout' so once these properties are gone they are gone.
The Greavette is part of a 30 acre development at Muskoka Wharf which is located at Highway 169 and Gravenhurst. Situated only 90 minutes from Toronto overlooking Lake Muskoka, you get to experience that laid-back lifestyle that cottage country has to offer while at the same time you're never too far away from the city.
Situated only steps away from the waterfront this gives you a chance to really experience the leisure of life. Muskoka Wharf offers the slow pace style of life that you crave when living the city. Stroll along Lake Muskoka, potter around the farmers market after going for a bike ride around the country area. Really the decision is up to you - but the main thing is, you have a lot of choice! Gravenhurst is the gateway to Ontario's Recreational Center so why would you miss out on this opportunity - grab yourself a condo here while they are still available. Trust us they are selling like hotcakes, now with only four left!!!!
Book yourself a FREE TOUR here and discover the magic of Muskoka Wharf.